The Art & Science of NeuroRehab
Utilizing the BODY, the BRAIN, and the EYES to push the scope of rehabilitiation.
SEE
Evidence-Based NeuroVision Examination & Rehabilitation
MOVE
Resources and strategies to help your patients
THRIVE
Learn how to grow your NeuroVision practice
Our Most Popular Courses
Whether you are just getting started in vision rehab or are a seasoned clinician, gain new and up-to-date knowledge on vision rehab in a multi-disciplinary thought process.
Be in Demand with Our Professional Training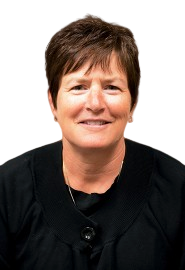 Learn patient trajectories and how to bring together your multidisciplinary care team.
It's more than just checking vision or hearing. Learn the steps our practice uses to treat patients.
It's a brain thang! Learn from our seasoned practitioners who are pushing the scope of NeuroVision examination and rehabilitation.
Best in Class NeuroRehab Courses
Concussion care is an evolving field. We're honored to bring you the knowledge and expertise to provide top-notch care to your patients and community.